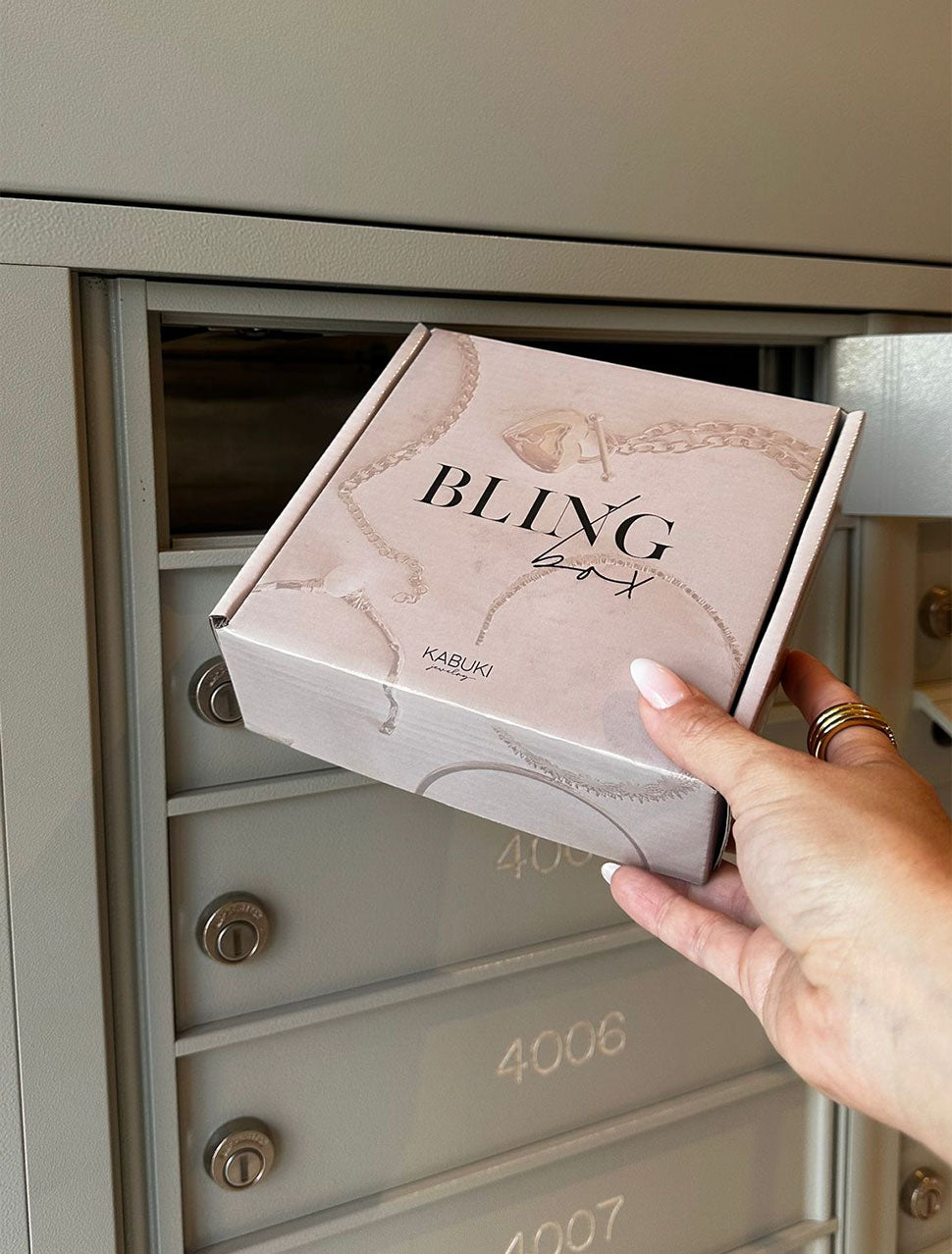 Description

With Bling box your favorite monthly jewelry subscription you get 3 mystery pieces delivered straight to your door every month. For only $38.99/month + tax you'll receive and exclusive 3 jewelry pieces with a jewelry pouch to safely store your most precious jewelry. Up to $100 value!

Styles are designed exclusively for members only. Billed once a month.

 

WHAT YOU'LL GET IN YOUR BLING BOX

- 3 Exclusive jewelry pieces. Includes a mix of ; earrings, necklaces, rings or bracelets. 

- Gold pieces. 

- 1 jewelry pouch. 

- Stainless Steel pieces. 

 

Cancelation policy: the cancellation of the subscription can be done after the first 3 months. You can't cancel your subscription before this time has been completed.